Backstreet Boys pin-up Nick Carter has responded to *NSYNC's Joey Fatone after the latter said the rival boyband are only touring because they're desperate to boost their bank balances.
Fatone's band *NSYNC split around a decade ago; aside from one brief reformation at the MTV Video Music Awards last summer.
He told HuffPost Live earlier this week of the Backstreet Boys: "They just need the money."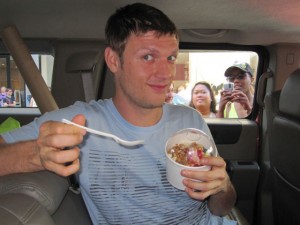 Newly-married Carter as hit back, saying he is "disappointed" in Fatone as he thought they were friends.
"Just disappointed, I really liked joey… (sic)," he wrote.
He added:
"I'm proud of who we are and love what we stand for. Truthfully its about not letting our fans down. Sorry bro but you have us all wrong.

"Now let me go back to enjoying my Honeymoon."
Whose side are you on?