Dance superstar Avicii has scored the fastest-selling Number 1 single of 2013 so far with his latest hit 'Wake Me Up'.
The song, which features the soulful vocals of Aloe Blacc, sold a staggering 267,000 copies in its first seven days on release in the UK; surpassing Robin Thicke's record for 'Blurred Lines', which was set just last month.
In fact, Avicii's figures are just 2,000 behind the 2012 Christmas Number One by the Justice Collective. It's his second chart-topper of this year, following 'I Could Be The One' in the first quarter. Not bad for a 23-year-old!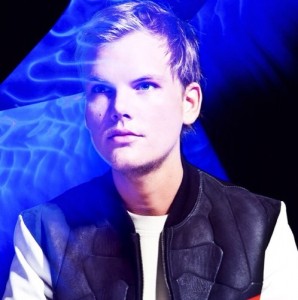 Selena Gomez scores this week's second-highest new entry; debuting at 8 with Come And Get It, her first Top 10 placement since 'Naturally' in 2010. It's the first song to be lifted from Stars Dance, her debut solo album (fourth altogether), which is released today (July 22). She'll be on tour around the world later this year.
Further down, Avril Lavigne returns at No14 with 'Here's To Never Growing Up', Lucy Spraggan makes her mark at No26 with 'Lighthouse', and Kings of Leon make their comeback at No32 with their latest cut 'Super Soaker'.
Over on the album charts, Thicke bows at Number 1, nudging Jay-Z's Magna Carta Holy Grail down into second place. Pet Shop Boys are new at 3 with their 11th studio album, and the 11th to make it into the Top 10.