McBusted are currently enjoying a flurry of success as a new "supergroup" but founding member Charlie Simpson is busy concentrating on his solo career.
He did not join Matt Willis and James Bourne, his former Busted bandmates, when they teamed up with McFly to create the six-piece pop act, who won rave reviews for their show at the O2 Arena last week.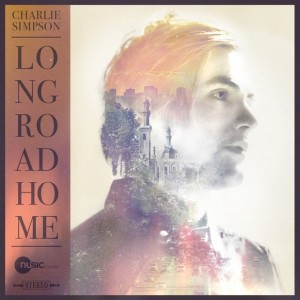 Simpson will instead now release his new album Long Road Home on July 14 – his second album as a soloist.
"This was the hardest record I've ever had to make, no question," he shared.

"There were points where I was like, am I going end up with an album that I really love here? And that makes it feel all the sweeter now that I've come out with something I'm proud of.

"I love the album more because of all that. I feel like it was an album I had to fight for."
The tracklisting for the LP appears below.
1. 'Long Road Home'
2. 'Comets'
3. 'Winter Hymns'
4. 'Emily'
5. 'Haunted'
6. 'Would You Love Me Any Less'
7. 'Ten More Days'
8. 'Blood'
9. 'Still Young'
10. 'Forty Thieves'
11. 'Another Year'