Ed Sheeran has, ahead of the premiere of his new single, discussed his image.
The star acknowledged that he was "the worst-dressed male of 2012" in a new cover chat with US mag Billboard, also making a string of ginger jokes about himself.
"I don't see myself as a sex symbol, but if other people do, I'm not going to complain," he said.
He also credited his publicity team, saying they "hanged me from being the worst-dressed male of 2012 to looking presentable."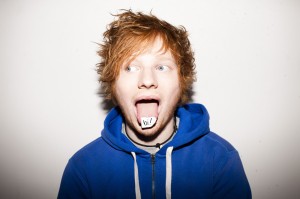 He also recalls being cheated on;
saying the girl who was unfaithful has become the subject of his new track 'Don't.

"If you date a songwriter, be prepared to have songs written about you. If you do nice things, you'll have nice songs. And if you do f*cked-up things, you'll get a horrible song," he commented. Seems fair.