Six people have apparently been fired from the hospital where Kim Kardashian gave birth over claims they "breached" her medical records. The Los Angeles Times newspaper reports that five employees and a student research assistant at the Cedars-Sinai Medical Centre were given the axe for inappropriately accessing the private information.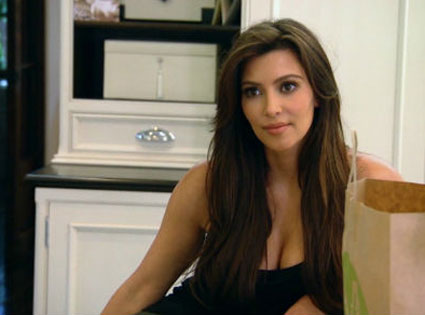 It is claimed by TMZ that the sextet managed to breach the records of 14 patients, although none have been publicly named. However, the site's sources claim that Kim has been told she was one of the victims. She is said to be satisfied with the action that the hospital has taken.
The alarm was reportedly raised when other members of the Kardashian family noticed that private details of little North West's birth had been leaked to the media.
Cedars-Sinai's chief privacy officer David Blake claimed that the hospital, which is often used by celebrities, maintains "a high standard for security", adding: "Unauthorised access to any patient's record is, quite simply, unacceptable."
North West was born to Kim and rapper Kanye West in late June.