Dolly Parton's rep has strongly denied that she mimed during her performance at the Glastonbury Festival.
The legendary entertainer, who performed hits such as '9 to 5' and 'Jolene' at the huge event, was a smash with the crowd in Somerset but was accused by television viewers of lip-synching,
Her rep, however, said: "She sings live. Some people don't know an amazing singer when they hear one."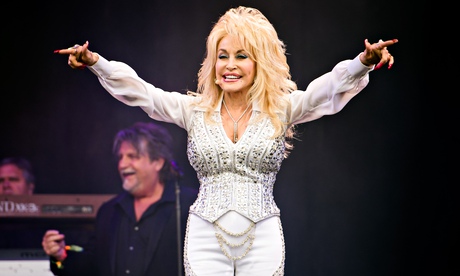 Dolly Parton at Glasto (BBC)
Organiser Emily Eavis heaped praise on Parton after she drew an incredibly large crowd.
"Oh Dolly was the biggest crowd I've ever seen here," she said. "She is just a truly amazing live performer.
"Her voice was incredible. And she wrote that song about mud in the morning before the show! I don't think you can beat that performance as a perfect moment here at Glastonbury."
Over 100,000 fans were gathered for her.