Complaints that Holly Willoughby wore a dress that was too revealing on the final of The Voice UK will not be investigated further. Watchdogs Ofcom have confirmed that 30 complaints were made about the presenter's choice of outfit, which exposed some of her cleavage.
The BBC had previously apologised for the dress, but said that they felt the frock was "appropriate" for the broadcast. "We're sorry if some viewers found Holly's dress to be unsuitable. Holly enjoys fashion and we felt the dress she wore for the live final of The Voice UK was glamorous and wholly appropriate for the occasion," they explained.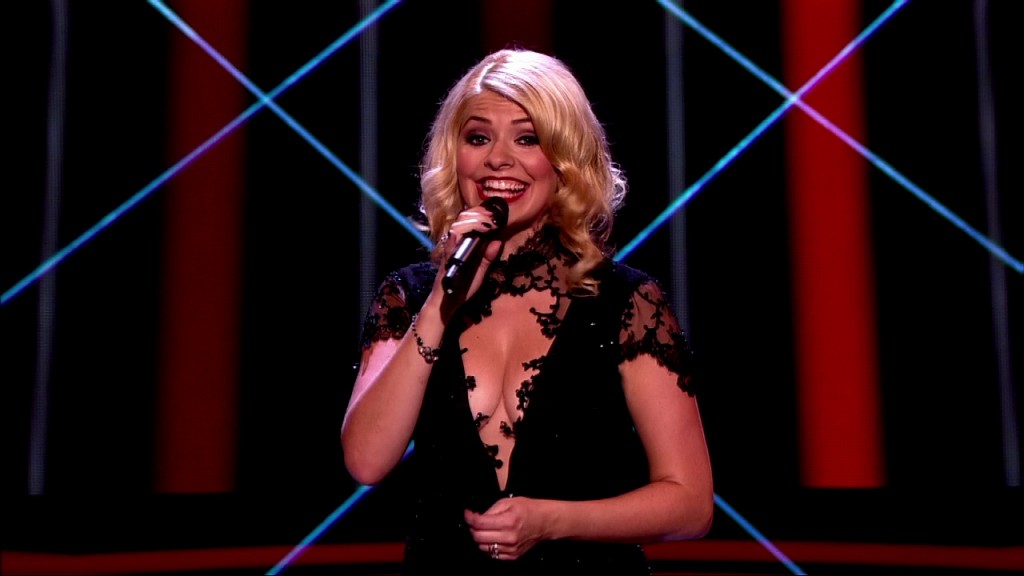 "We don't believe it would have gone against audience expectations for a TV spectacle such as this." Ofcom said they did not feel the level of "nudity" was enough to warrant further action.
Philip Schofield, Holly's co-host on This Morning, defended her, saying: "Let's hope those outraged on behalf of their kids don't take them to the beach this summer. God forbid they might see a woman in a bikini before 9pm and be traumatised by the sight of her cleavage!"
The Voice UK, which ended its second season last month, was won by Andrea Begley.