The female housemates in this year's Big Brother have been granted the Power for the coming week.
In a new twist, rather than giving the Head of House status to one individual, bosses have given it to remaining females Kimberley, Helen, Danielle, Jale and Ashleigh.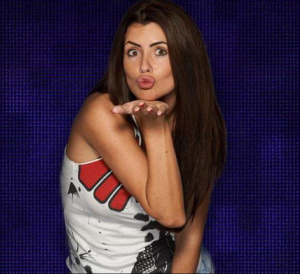 Helen Wood (PR)
The move came following the eviction of Toya over rivals Ash, Marlon, Winston, Danielle, Jale, Chris and Christopher.
On Monday, the girls will have to choose which boys to nominate for eviction, following which the public will decide who leaves the house.
Even Jale, who was given a Killer Nomination at the beginning which sentenced her to the public vote every single week, has been spared.