Azealia Banks' feud with Lily Allen has entered its third day, with the pair calling eachother "h**s" and swapping Glastonbury stories.
The '212' hitmaker had a slightly delayed reaction to Lily's "One hit wonder" jibe from Thursday, writing earlier today (Saturday): "One hit, but am certainly NOT a wonder. Just played for 70k at glasto, critics STILL eagerly anticipating my debut. Suck on that h**!"
Lily responded with a photo of herself playing the huge festival, writing: "last time i played glasto, h**". She then added "PYRAMID STATUS," presumably a reference to the Pyramid Stage – the main stage at the event
She added: "ive had 2 kids since 212 dropped and i bet my my album still comes out 1st. b***h is scared of the ball. OUT."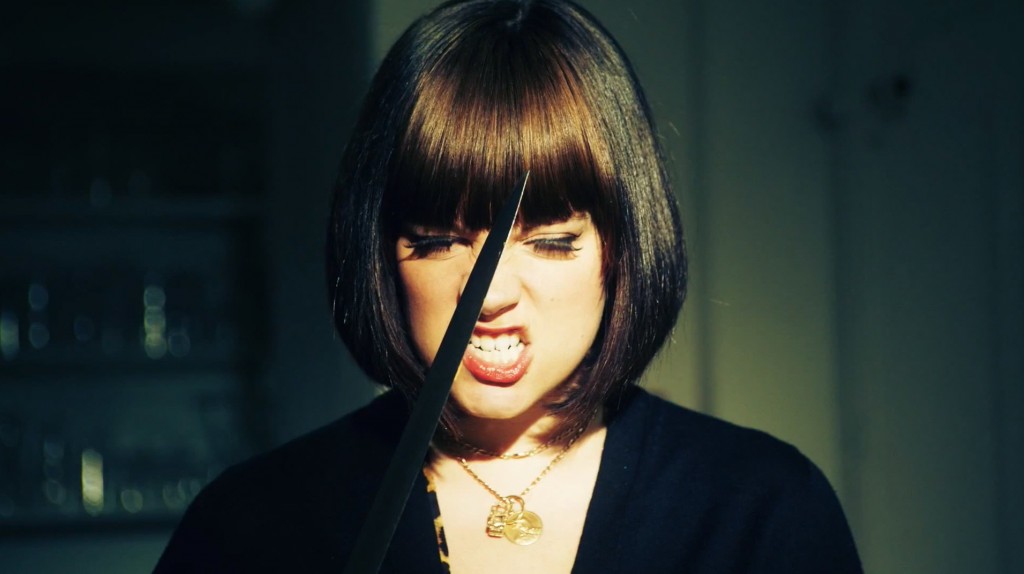 On Thursday, Azealia had called Lily's kids and husband "ugly", saying: "weak… she can't talk though. Not when I met her coked up at yoyo… And NOT with that ugly husband she has."
Lily then tweeted: "Not even gonna @ her but if she wants to talk about weak , I'm sure her record sales to date should suffice. One hit wonder."
Azealia then dealt out a particularly low blow, saying: "LOL ill be a one hit wonder but you have ugly children and a coke habit….. Shhhhhhh. #SHUTUP".
And last night, she added: "Thats the most press you've gotten this year… Be thankful. (sic)"
Not one to back down, 'Not Fair' singer Lily snapped: "i wouldn't know cause i don't spend all day googling myself. PS  I invoiced your label for the traffic already hun."
And referencing Azealia's new single, she added: "also, nice song.seems like Skateboard P put alot of effort into that.  #aintnoblurredlines .now excuse me, i have to put my ugly kids to bed".
Will it ever end?