X Factor winner James Arthur has lashed out at record label boss Simon Cowell.
The move came after it was alleged in the press that the main villain in the new musical based on the ITV show, I Can't Sing!, is modelled on the 26-year-old.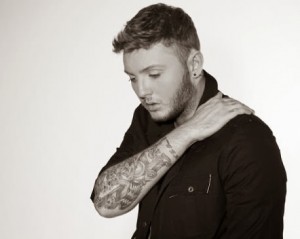 It was rumoured that the character's rap song was written following Arthur's own controversial rap battle last year, in which he called rival Mickey Worthless a "f**king queer".
He tweeted Cowell:
"@SimonCowell I should "shut up and put out records" or else this? Cue more media bullying."
He was referring to a comment Cowell made about Arthur's media-baiting behaviour over recent years; saying:
"I think James, unfortunately, has so many issues with what he has done publicly – which is a real issue with me.

"Somebody should have told him to shut up and just put the records out."