The autopsy of Glee actor Cory Monteith is alleged to be getting "fast-tracked" following his tragic death over the weekend. Monteith, just 31 years old, was found lifeless in his Vancouver hotel room on Saturday (July 13), with the news breaking around the world yesterday (July 14th 2013).
And now, according to E! Online, an anonymous insider at the Vancouver Police Department has said that the results of the autopsy will be known in "two or three days" due to "intense public interest". This has not been confirmed.
Gwyneth Paltrow has joined the long line of celebrities posting sad tributes, following her guest appearance alongside him in three episodes of the popular Fox show.
She said:  "Cory was a sweet and talented man. My heart breaks for [off-screen girlfriend] Lea [Michele] and the entire Glee family." Michele, who was dating Monteith on- and off-screen, has not made a comment herself, but her publicist has asked the media to respect her privacy.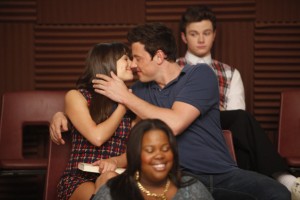 Matthew Morrison, who plays Will Schuester, played a show at New York's 54 Below venue last night, reportedly dedicated his performance to his late colleague.  A source told Us Weekly: Matt came out before the show started and said, 'We lost a great young man too soon'. He said Cory was a beautiful person.
"Then he told the crowd, 'You came out to see a show, I came out to do one, so let's honour Cory with this performance'. "He was very emotional on stage. It was difficult for him to get up to perform, but he did not want to disappoint anyone."