Ouch! Jennifer Aniston has taken aim at chat show host Katie Couric, accusing her of "getting tabloidy" in her interview style. Couric, a former Today Show presenter, landed her own chat show last year – but she doesn't seem particularly popular with a certain former Friends actress.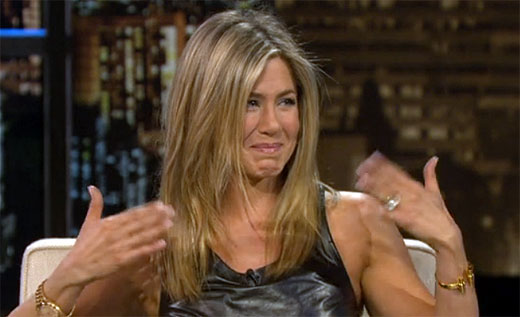 Appearing on Chelsea Lately with Chelsea Handler, Jennifer was informed that Katie asked her (Chelsea) about her upcoming wedding to Justin Theroux in a recent interview. Jennifer quipped:
"What's Katie Couric? Is she a legitimate journalist?"
She added:
"Is she getting tabloidy? Wasn't she on The Today Show?" Chelsea joked back: "She was on The Today Show… She got a demotion to her own show."
Jennifer is currently promoting her new movie We're The Millers, but is constantly facing rumours relating to her personal life – specifically her engagement to Theroux. At a recent red carpet appearance she took the opportunity to insist they had had no arguments, had postponed no ceremonies and had not set a date for their nuptials.
Clearly Katie Couric didn't hear about that!