Kathy Griffin has explained that she doesn't really have a problem with US singer and former X Factor judge Demi Lovato, despite the row that erupted between them last month.
Griffin cited the starlet when asked on Twitter to name the biggest "douche" celebrity she's ever met; prompting a barrage of hate and death threats from the 'Heart Attack' singer's fanbase.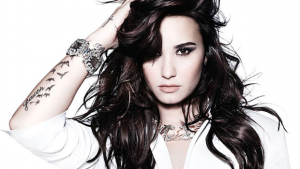 Speaking on Howard Stern's radio show this week, the comic explained that she genuinely has "no problem" with Lovato, but added:
"Her fans are vicious".
After reading out a few of the messages, Stern asked if she contacted the police over the furore, to which she said:
"They contacted me!"
She also defended herself by saying that she may be "douchey" to celebrities, but she never doles out any explicit death threats.