The X Factor's Ella Henderson has revealed the artwork for her debut single.
'Ghost' is the first track to be lifted from her upcoming debut album, although it has yet to be premiered in full. The artwork sees the singer standing in the dark, her face illuminated by neon lights.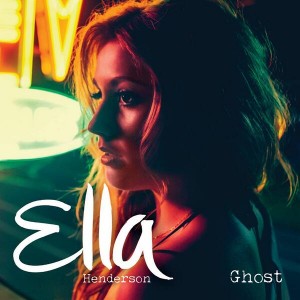 Early press buzz around her has been extremely positive, and 'Ghost' was co-written with OneRepublic star Ryan Tedder; who previously collaborated with Beyonce, Adele, Kelly Clarkson and Leona Lewis.
The artwork reveal was the latest in her 'Ghost Trail' campaign, of which she previously said:
"From the start, I have described my album as an open diary and so it's important to me that people are introduced to the music in the right way.

"I don't think it's enough to just release a picture of the artwork anymore. I'd love for people to feel they can relate to the music in different ways, and I feel like this campaign gives you that opportunity."