US network Fox has renewed American Idol for a 14th season despite continually dwindling viewing figures.
The show, which currently has Keith Urban, Jennifer Lopez and Harry Connick, Jr. on its judging panel, will definitely be back in 2015. The first auditions for the show will take place in June throughout 15 US cities.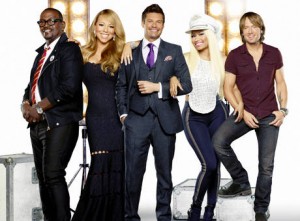 Despite the fact that its ratings are constantly flaking and that this year's run is the least-watched in its history, the show still pulls in upwards of 12 million viewers per episode.
Its most famous contestants include Kelly Clarkson, Jordin Sparks, Carrie Underwood and Adam Lambert, with Jennifer Hudson going on to win an Academy Award.