Miley Cyrus has said that she took no offense to being called a lesbian when she cut her hair short. The star explained that, while her critics intended the label to be an insult, she simply does not consider it to be a bad thing. Speaking to the Toronto Sun, she explained: "Everyone said I was a lesbian but I'm like, 'Being a lesbian isn't a bad thing. So if you think I look a lesbian, I'm not offended. You can call me much worse'. "I've been called much worse. Being a lesbian is a compliment more than what else they call me."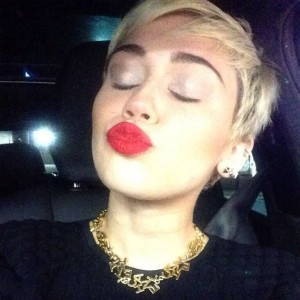 She also said that she didn't win Maxim's hottest women poll on the strength of her looks, but on the dedication of her fanbase – but she was grateful all the same. "People think short hair, they think tomboy… and I've obviously done the opposite 'cause when I cut my hair, I did my first Maxim cover where I got No 1 (in their annual hot list)," she said.
"And it wasn't about me being the sexiest. It was about the fans voting. But it's something I loved. I don't think I've ever seen a Maxim cover with a girl with short hair. She went on: "No one would have planned a haircut to change my life. There's something about having no hair that it screams being confident.
"And I think especially because people like to put people in a box, I mean the names I've been called since I cut my hair."