Leona Lewis has quit Sony Music after a seven-year stint.
The star was signed to the company's Syco offshoot in 2006 following her win on the third season of The X Factor; subsequently netting multi-platinum record sales across the world.
She has now departed and resigned to Universal's Island Records; who currently have Drake, Robbie Williams, Nicki Minaj, Florence + The Machine and Jessie J on their roster.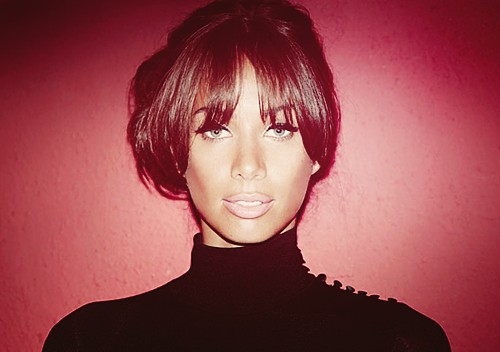 Leona Lewis is off (PR)
The 'Bleeding Love' starlet said in a statement:
"After seven incredible years at Sony I feel honoured to be given the opportunity to sign to perhaps the most iconic label of all, Island Records.

"To me Island has always been a label where artists can really flourish and are encouraged to express themselves.

"Island stands for quality music and signing with such a legendary label is really like a dream come true for me. I can't wait to start making music with my new team."
Island Records president Darcus Beese was similarly excited, saying:
"We are absolutely delighted to welcome Leona into the Island family.

"I've watched and admired Miss Lewis from afar, witnessed her grow into one of this country's most formidable female artists.

"Witnessed a girl from Hackney making and breaking records, topping the UK and US charts, earning numerous Brit and Grammy nominations, while remaining true to herself and her principles.

"All the while maintaining a genuine down-to-earth appeal. Soon as the ink dries, it's on to the most exciting part of all, getting into the studio and making the record we know Leona has in her."