Luisa Zissman has denied that she has been offered a photoshoot for The Sun newspaper's renowned Page 3. The businesswoman was seen failing to bag Lord Alan Sugar's £250k investment on last night's finale of the BBC show, and today confused followers on Twitter when she said she was set for a photoshoot in the newspaper.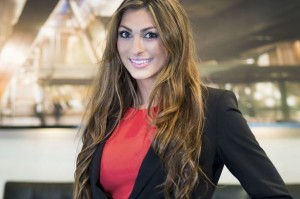 "Today some of my fans will be pleased to know I'm shooting with @TheSunNewspaper!!" she wrote on the micro-blogging site. One follower replied: "[You] didn't win so you've resorted to that? #professional #disappointing"
Another said: "Such a shame! They won't be focusing on your business skills. You're better than that! @NoMorePage3". She defended herself with: "I'm not doing page 3 it's an interview and photoshoot. Not that I'm anti page 3!"
She then insisted: "We [Apprentice candidates] do 1 magazine and 1 tabloid mine are heat and the sun – it's a ££ game."
Leah Totton beat Luisa to the prize money last night.