Tina Fey has denied that she is planning to make a new Mean Girls movie, ten years after the original.
The comedy star, who wrote and starred in the 2004 cult smash, was asked about the speculation after Lindsay Lohan fuelled rumours on The Tonight Show last week.
"[There's] definitely not a movie," she told Access Hollywood.

"It's just the anniversary is coming up, so everybody get your pink shirts. It's been 10 years. You can tell when you look at me it's been 10 years."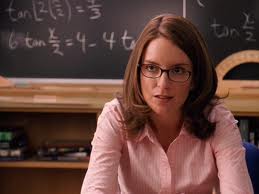 She added:
"I saw [Lindsay] at the first episode of The Tonight Show. We did that bit with Jimmy, and I said to her, 'Oh, I think someone may call us about doing some kind of reunion because next month is the tenth anniversary of the movie.' And so really… if everyone's around we might try to do some kind of like panel discussion.

"But it's not like – it's not another movie. At most it would be like a panel discussion with a plate of hot wings."
In the meantime, Jennifer Aniston is in talks for a role in Mean Moms, a new movie from the same writer as the original Mean Girls book.