David Beckham has hinted that he could return to football, despite retiring.
The former ace is the centre of a new BBC special entitled David Beckham: Into The Unknown and says in it that he could become the first ever "player-owner".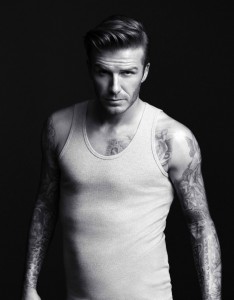 David Beckham may un-retire (H&M/Twitter)
While discussing his Major League Soccer franchise off the ground in Miami, he says: "There's never been a player-owner but maybe?"
He added: "Now I go to watch a basketball game and, when you are watching athletes play at the top of their game, it gives me that itch again and I want to be back in the game and I start thinking to myself, 'Could I play again?'
"'Could I go back? Could I come out of retirement and start playing again?'"
David has rarely been out of the headlines since bowing out of the game, thanks to his incredibly famous family, including wife Victoria and kids Brooklyn, Romeo, Cruz and Harper.