The Standard Hotel in New York has responded to the leak of a video that appears to show Solange Knowles attacking brother-in-law Jay Z in a vicious scrap.
Beyonce was seen looking on as her sibling got so physically irate with the rapper that she had to be restrained by a bodyguard.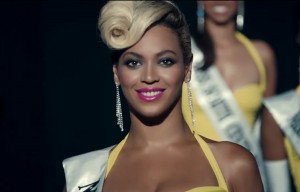 The hotel said in a statement:
"We are shocked and disappointed that there was a clear breach of our security system and the confidentiality that we count on providing our guests.

"We are investigating with the utmost urgency the circumstances surrounding the situation and, as is our customary practice, will discipline and prosecute the individuals involved to our fullest capacity."
TMZ obtained the footage first – which seems to be from CCTV.
Neither Solange nor Jay Z has commented on the circumstances.