Hollywood it-girl Jennifer Lawrence has denied that her fall on her way to collect her Oscars trophy back in 2013, and again on the red carpet in March of this year.
The star won the Best Actress accolade for her role in Silver Linings Playbook and stumbled on the steps up to the podium to give her acceptance speech. She then fell on a traffic cone on the red carpet at this year's bash.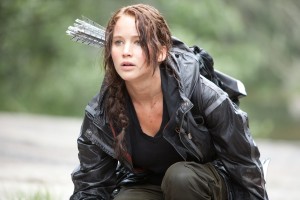 She said:
"I'm trying to do the right thing, waving to fans, trying to be nice, and there's a traffic cone. The second I hit it, I was laughing, but on the inside I was like, 'You're f**ked. They're totally going to think this is an act…'

"But trust me if I was going to plan it, I would have done it at the Golden Globes or the SAGs. I would have never done it at two Oscars in a row. I watch Homeland – I'm craftier than that!"
She also joked about being allegedly jealous of Kristen Stewart for working with boyfriend Nicholas Hoult in new film Equals.
"There was something in a magazine, and I was like, 'Oh, my God, that's hilarious', because Kristen and I are friends," she said.

"I actually texted her a picture of it and was like, 'Just so you know, this is absolutely true'."