Comedian Kathy Griffin has found herself on the receiving end of hateful tweets from Demi Lovato fans after naming the singer as the biggest "douche celebrity" she's ever met.
The funnywoman was taking part in a Q&A on Twitter when a follower asked her to name her least favourite famous person, to which she responded with the Neon Lights singer.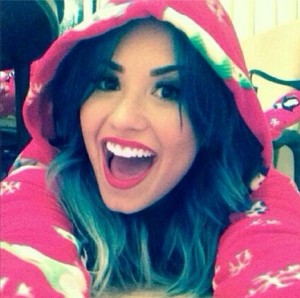 Fans of the X Factor USA judge have since rebelled against her in their masses, sending several death threats – some of which Kathy has retweeted and poked fun at.
When one sent "I really hope you commit sue of side tonight," she replied: "'Sue of side' Damn u auto correct!"
Perhaps wisely, Demi herself has stayed out of it and has yet to publicly comment on Griffin's accusations.