Actress and television personality Lynda Bellingham has confirmed that she has been diagnosed with cancer. Although the star has not given many details on the exact nature of her condition, she has made it clear that she is preparing to return to work next year.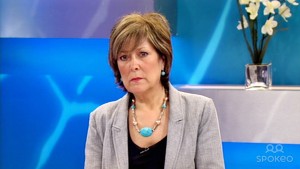 For now, however, she has postponed an upcoming appearance in Kay Mellor's A Passionate Woman, a play that was due to kick off in the coming months. "I'm devastated not to be able to honour my commitments to the play this year," she said, according to Digital Spy. "But having toured many times before, I'm aware of the sheer stamina needed and I need to prioritise my recovery.
"That said, nothing's going to stop me coming back next year, and I can't wait to be 'a passionate woman'."
Daniel Evans, artistic director of Sheffield Theatres, added: "A Passionate Woman is an extraordinary play about an extraordinary woman, and that woman is Lynda Bellingham. "She is the heart of this production, and it's inconceivable that we would do it without her. Our priority is to Lynda and her health, and we look forward to welcoming her back soon."
Get well soon, Lynda!