Amanda Seyfried has said in a cover interview with ELLE that she takes medication for anxiety.
"I feel terrible for the younger me, because I thought I was crazy," she explains.

"I had my anxiety and my OCD – a lot of kids have it. You're afraid of it; you're afraid of your brain. I didn't tell people… My parents didn't even know."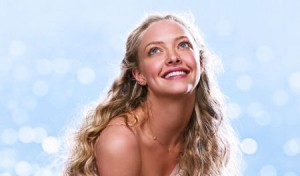 She goes on to say that her management have advised her against speaking out about her ongoing treatment for anxiety.
"Why not mention it if it is true?" she reasoned.
She also spoke fondly of her ex-boyfriend Dominic Cooper, whom she met filming Mamma Mia!.
"It was the most romantic thing ever," she explained. "We had such an amazing experience, so special and separate from everything else that we'd experienced in life… a moment to remember.

"It's so cheesy, but we both became poets – some of the best poetry I've ever read, he wrote."