Katie Hopkins' appearance on Celebrity Juice was apparently axed this week because of Peaches Geldof's passing.
Peaches' final notable TV appearance was a televised debate with Hopkins in which the pair fiercely debated the topic of attachment parenting.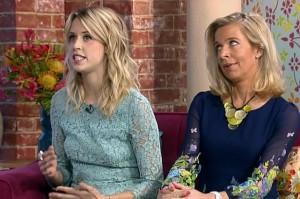 Katie retweeted a message from a Twitter user tonight which read:
"Tonight's scheduled episode of #CelebrityJuice featuring @KTHopkins has been postponed until the Autumn due to Peaches Geldof's passing."
She wrote:
"I sincerely apologise to you all", and told her followers that she will instead be on the ITV2 show in September.
Peaches' cause of death remains unknown, after the post-mortem proved inconclusive.