Speculation that Mumford & Sons have parted ways for good has been shot down.
The banjo-wielding group has had huge success worldwide with their two studio albums, however Winston Marshall was quoted as saying today that they are on the verge of breaking up.
He told Vulture: "It's over."
Pressed for more detail, he added:
"Yeah, we had a good time, though, you know. It was good."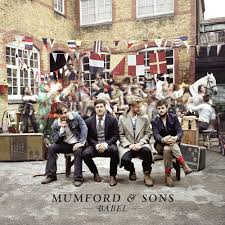 However, a rep for the group has since said that he was only joking – and, although currently on hiatus, the band has no plans to split permanently.
Their two albums have sold millions of copies and seen them top charts in all corners of the globe.
They also headlined Glastonbury last year, to a mixed response.